Don't have the in-house resources to produce a video?
Here's how we can help:
We understand how important it is for your company to connect with your audience- whether it's internal communications or marketing outreach.
That's why Envision has been helping companies produce professional videos since 2005.

Save Time and Energy
We collaborate with you on planning and preparation so you always know what to expect during the production process.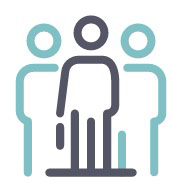 Reach More People
A well-produced video has the potential to generate more interest than any other type of media.
Engage Your Audience
Feel confident knowing that your message has been received well by anyone who views your video. 
What Our Video Production Clients Are Saying
"Envision was able to help us realize a very complicated video production in a short period of time at a reasonable price. They were extremely responsive to our needs and changes throughout the process. I am sending all my startup buddies their way."
"The staff is extremely helpful and bend over backwards to make your video everything that you hoped it would be. They made our speakers feel very comfortable, especially since they knew they could re-record their interview if they didn't like it."
Creating a great video shouldn't be difficult!



We offer all the video production services you need under one roof, including:
Fully-equipped production studio
Professional video editing
Custom graphics & titling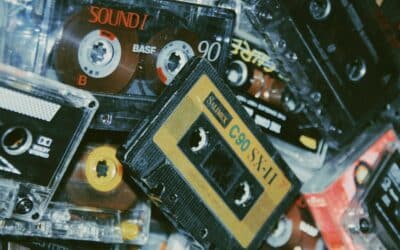 Most of us born before the year 2000 likely owned cassette tapes at some point. You might be surprised to learn that certain cassette tapes can sell for thousands of dollars. These items don't have to sit and collect dust if you don't plan on selling them, though....
Frequently Asked Questions
What does Video Production cost?
The price of any video project depends on a lot of factors, there is no one-size-fits-all equation. The first step is to sit down with us for a free consultation. At that time, we will go over your vision and budget and determine the best course of action. Our goal is to provide you with a high quality video that resonates with your audience and fits well within your means.
How can we keep the budget firm?
Proper planning is the key to ensuring you get the most value for your budget. During the pre-production phase, we will work with you to point out areas where costs can be reduced while still producing a quality product.
Can we shoot our own videos?
Shooting your own videos can be fun and save you money, but remember – your content reflects directly on your brand. If brand quality is important, its best to hire a professional to ensure you put your best foot forward.
How long does it take to produce a video?
Making a video doesn't have to take a long time. Depending on the scope of your project, videos can be made in a few days to a few weeks. In our pre-production stage, we will determine your deadlines and create a plan to ensure we meet them.
How long should our video be?
The optimum length of your video depends on various factors such as who your target audience is and where will they be watching your video. We will work with you in the pre-production phase to ensure that the video being produced is appropriate for your needs.
Can we film at your location?
Yes, we shoot many videos in our Hasbrouck Heights studio. This allows us to control everything from lighting, to sound, to backgrounds. If appropriate for your project, our studio is at your disposal.
Can we shoot at our location?
Yes, our production team is completely mobile. We can shoot on-location anywhere accessible by vehicle. During the pre-production stage of your project we will determine the best locations for shooting. Note that there may be valid reasons why we would or would not want to shoot in a specific location. We will walk you through all options.
Can we shoot with multiple cameras?
Yes. Envision is equipped to shoot multiple angles at the same time. The decision to use multiple cameras on your project would be determined during the pre-production stage.
Can we use a teleprompter?
Sure! We have a teleprompter to use when appropriate.
What if I have more questions?
Give us a call!  This is what we do, we'd love to speak with you and answer all of your questions.