Digitize your old photos, enjoy them for a lifetime!
Photographs are our window to the past, however, non-digital photographs can and will begin to deteriorate, often times because of unforeseen circumstances. That is where our photograph restoration technology comes in handy. From photographs of your grandchildren to school reunions and special anniversaries, we specialize in preserving, duplicating and revitalizing these cherished memories and ensuring they can be enjoyed for many years to come.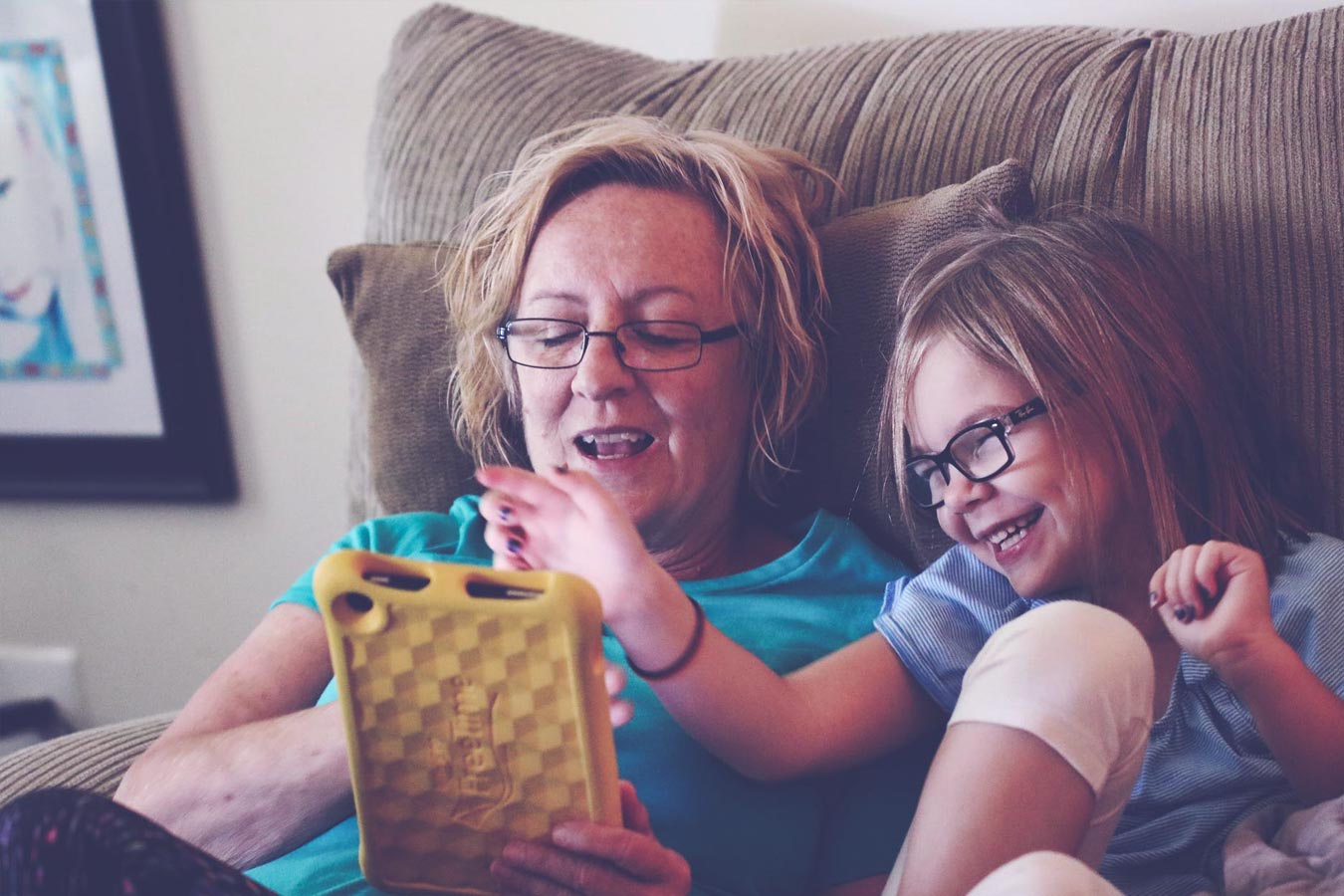 A picture is worth a thousand words, and pictures speak volumes….!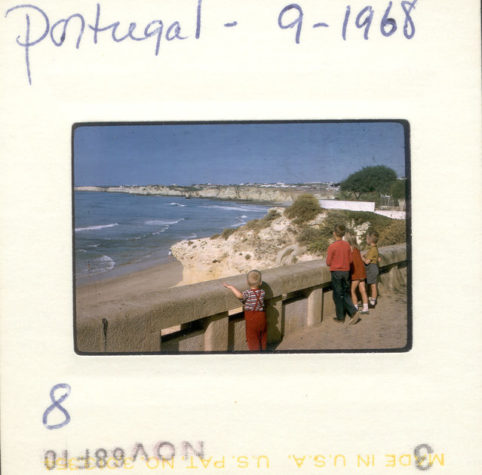 'I've been meaning to get to it for years.'
'I thought I would do it myself, but I haven't found the time'
'I don't know this tech stuff.'
These are some of the reasons we hear when people come around to digitizing their photos, slides, and negatives that are on the verge of becoming distant memories. As a dependable photo restoration service, Envision wants to make it easy for everyone to safeguard and enjoy their collections of photo memories.
There are more dangers to your box of photos than the dust they are collecting. Over time, your photographs will start to age and deteriorate. This is the nature of the ink and paper they are printed on. Even under the most idea conditions, time will always damage physical prints. But you don't have to lose these memories. Our photo digitization and restoration services can breathe new life into your photos and preserve them for generations.
We Convert Many Popular Formats:



Our digitalization, restoration, and photo scanning services can help you reminisce and safely store your photos, right here in northern New Jersey. We can supply you with a DVD or USB stick of your digitized memories.


We transfer them to digital format

Convert your memories because…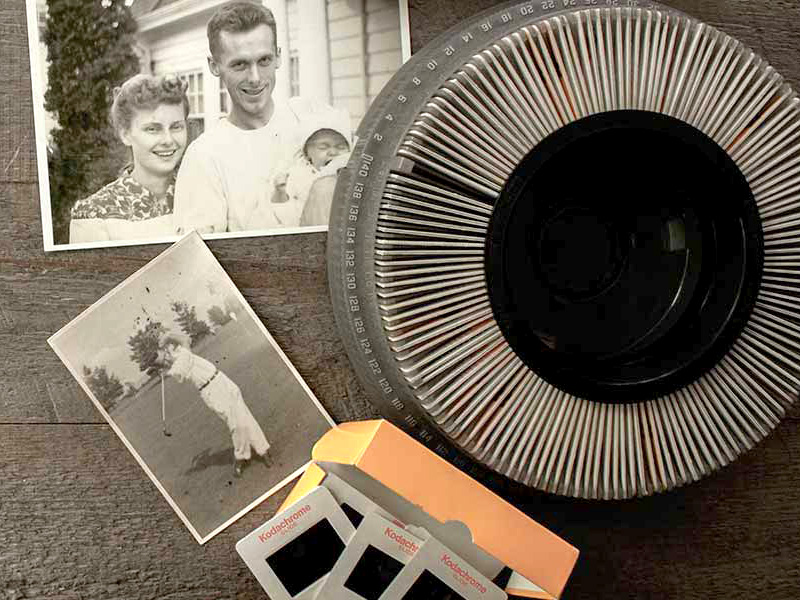 The advantages to digitizing photos and slides are as varied as they come. From preserving your family history, to sharing and reliving memoires with friends, photos have a unique way of taking you back in time.
Have you noticed that your old photos don't quite look the way you remember them? This is because your photos have color-shifted over time, and even the best efforts at proper storage are not adequate at stopping this process. Digitizing your photos will put an end to this before it's too late.
Digitization provides you with an easy way to safely store, backup and share your images with loved ones all over the world. Plus, once digitized, you will never have to worry about damaging your images with scratches, mold, or rips and tears.
At Envision, we are a lot more than a scanning photo digitizing service. We are a memory preservation company. We will walk with you from start to finish; from simple scanning, editing, and restoration services to enlarging, printing and final storage on disc, USB Stick, or in the cloud.
Contact us today to preserve your legacy!
Our team has a passion for our photo digitizing service and we are proud of our reputation in the industry. We invite you to check out our reviews and ratings from past clients.
Whether we are the local 'photo scanning service near me' company you searched for or you've been referred to us by a prior customer, we would be honored to assist you. We understand that your memories are irreplaceable and that's why we treat them with the utmost care and respect they deserve. We are dedicated to properly preserving memories and delivering results that exceed expectations. You will enjoy affordable pricing, high quality transfers, and unsurpassed customer service when you choose Envision Video Services for your Photo digitization needs.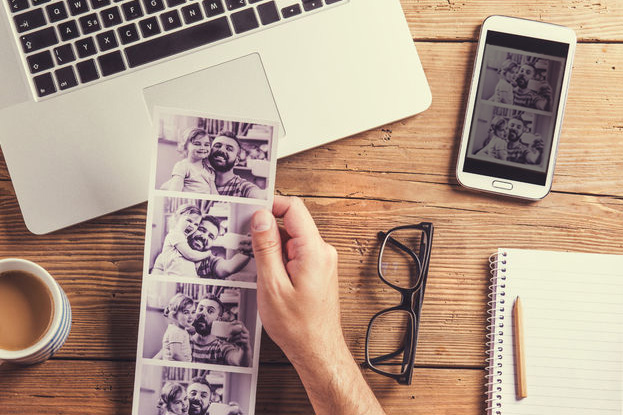 Need more info? Jusk ask!
Additional Photo Services
KEEPSAKES
Our photo and slide keepsake presentations make wonderful gifts. From rekindling forgotten memories with loved ones to creating a hilarious or touching video montage of the bride and groom's younger years at their wedding, we can create a heartfelt keepsake that will go on giving joy for many years to come. Just select your favorite photos and put them in order that tells your story the best, then add some music to reflect the mood. Send your photos and soundtrack to us and we'll do the rest!
RESTORATION & DUPLICATION
If your favorite photos have started to lose a little of their luster, we may be able to restore them to their original glory with our photo restoration and enhancement services. We work to restore old photos to bring them back to life so that you no longer have to worry about losing those memories. You can choose to digitize old photos or to order physical copies of your favorite memories. Our photo restoration service is a great way to preserve the past and share it with others.