Convert Hi8 to digital, relive your memories!
Are your cherished memories locked away on Hi8 tapes or other outdated formats? At Envision Video Services, we understand the significance of your cherished memories stored on Hi8 tapes. Our expert team specializes in converting Hi8 to digital format, ensuring the preservation of your precious moments for generations to come. Let us help you unlock and preserve your memories for generations to come.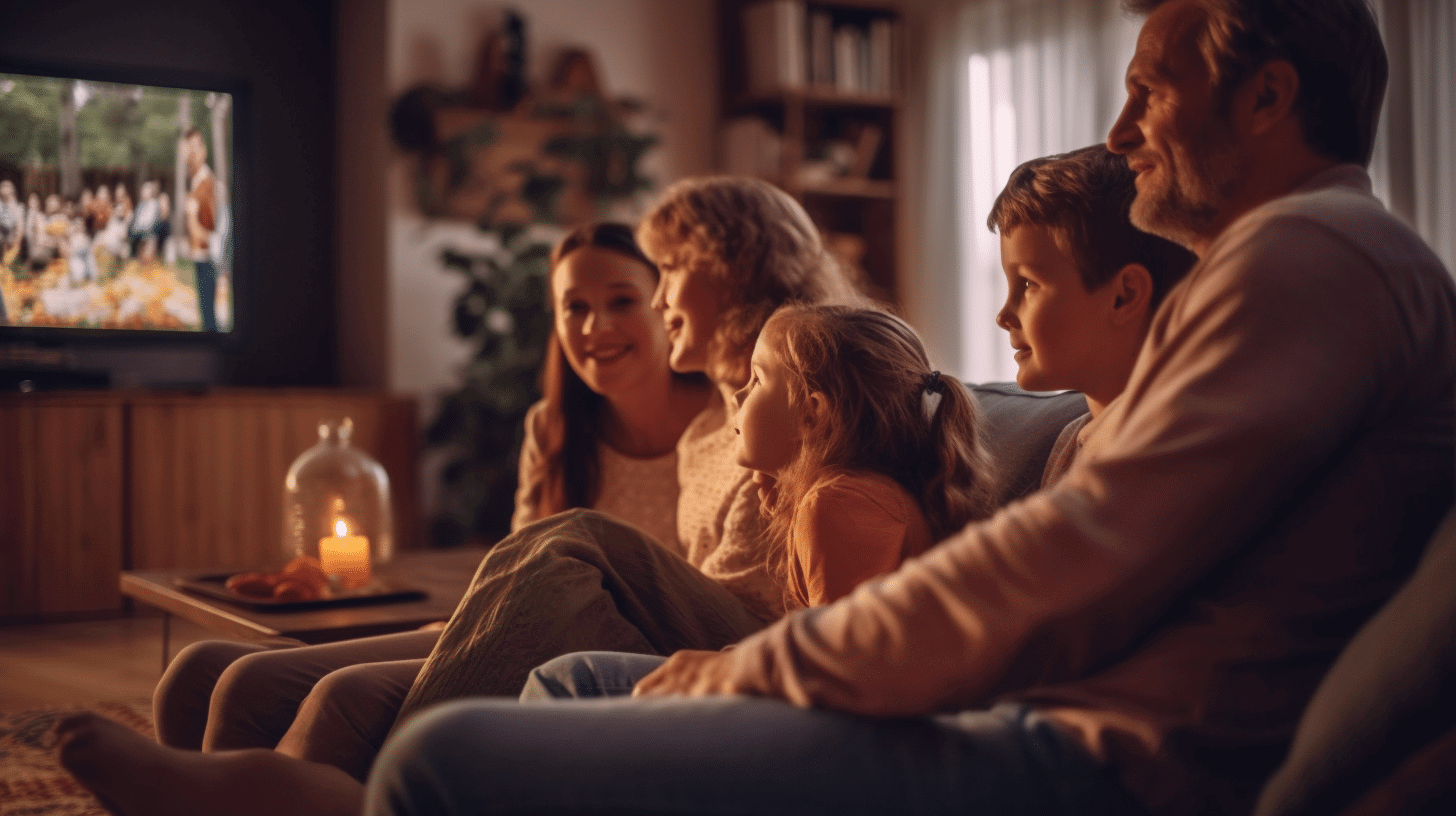 Our Hi8 to Digital Conversion Service
Professional Conversion with Unmatched Quality:
With our state-of-the-art equipment and skilled technicians, we provide professional-grade Hi8 to digital conversion services. We handle your tapes with utmost care, ensuring a seamless and secure transition from analog to digital. Our commitment to quality guarantees that your memories are preserved with exceptional clarity and fidelity.
Convenience and Speed:
We value your time and offer fast turnaround times without compromising on quality. Our flexible service options cater to your specific requirements, whether you need a single tape converted or an entire collection. No matter where you are in the United States, our nationwide service ensures easy access to our reliable Hi8 to digital conversion service.
Why Choose Us to Convert Hi8 to Digital?
When it comes to converting Hi8 tapes to digital format, you need a trusted partner who understands the importance of preserving your memories. Here's why you should choose Envision Video Services to convert Hi8 to digital for you:
Expert Hi8 to Digital Conversion Services
With years of experience in handling various analog formats, Envision Video Services has earned a reputation as a trusted name in the industry. Our expertise in Hi8 to digital conversion guarantees the preservation of the authenticity and quality of your original recordings. When you convert Hi8 to digital, you will no longer need your old Hi8 tape player or Sony Hi8 camcorder. When you convert Hi8 to digital, the file you receive will be compatable on all of your devices, now and in the future.
Reliable and Affordable Hi8 to Digital Conversion Services
Preserving your memories shouldn't break the bank. We believe in providing reliable and affordable services without compromising on quality. Our goal is to make Hi8 to digital conversion accessible to everyone, so you can preserve your memories within your budget. When you convert Hi8 to digital with us, you can rest assured that you will receive the best quality and price around.
High-Quality Hi8 to Digital Conversion Near You
At Envision Video Services, we take pride in delivering exceptional quality results. Our state-of-the-art equipment and industry-standard techniques ensure that your digitized files maintain the highest standards of clarity and resolution. Our Hi8 to digital service provides the best quality conversion possible and we've built our reputation on it. We know how to convert Hi8 to digital the right way.


We transfer them to digital format

The Hi8 to Digital Conversion Process
Inspection and Preparation
When we convert Hi8 to digital, our meticulous process begins with a thorough inspection of your Hi8 tapes. We assess their condition and ensure they are suitable for conversion. In case any preparation is required, such as tape repair or cleaning, we handle it with care.
Perofessional-Grade Hi8 Digitization
Using our advanced equipment, we perform Hi8 to digital conversion with utmost precision. Our technicians employ industry-leading techniques to capture every detail, color, and sound from your tapes, resulting in high-quality digital files.
Digital Formats and Delivery Options
When you convert Hi8 to digital, you can choose from a range of digital file formats that best suit your needs. Whether you prefer MP4, AVI, or another format, we ensure compatibility with modern devices and software. You can opt for convenient delivery via secure online download or receive your digitized tapes on a USB drive, DVD, or external hard drive.
Quality Control and Customer Satisfaction
We take quality control seriously to ensure your satisfaction. Our dedicated team performs rigorous checks on every digital file to guarantee its integrity and accuracy. If any issues arise, we are committed to resolving them promptly and ensuring that you receive the best possible results.
The Benefits of Hi8 to Digital Conversion
Converting Hi8 to digital format offers a range of benefits that surpass traditional analog formats. Here's why you should consider digitizing your memories:
Preserve Memories for Future Generations:
When you convert Hi8 to digital format, you safeguard your memories against the risks of tape deterioration and obsolescence. Digital files are easy to store, copy, and back up, ensuring your memories are passed down to future generations.
Easy Access and Sharing Across Devices:
Digital files grant you the freedom to access and relive your memories anytime, anywhere, on various devices. Whether it's your computer, smartphone, or smart TV, you can conveniently share and enjoy your digitized videos with family and friends.
Enhanced Durability and Longevity:
Digital formats eliminate the vulnerabilities associated with physical tapes, such as degradation, mold, or accidental damage. Your digitized Hi8 tapes will remain intact and playable for years to come, preserving the quality of your recordings.
Edit, Enhance, and Organize:
Digitized Hi8 tapes offer the flexibility to edit, enhance, and organize your footage effortlessly. With modern video editing software, you can add music, remove unwanted scenes, improve colors, and create personalized compilations to relive your memories in new and exciting ways.
Protection Against Tape Deterioration:
Over time, Hi8 tapes can suffer from degradation, losing their quality and risking irreversible damage. By converting them to digital, you safeguard your recordings and protect them from further deterioration, ensuring they can be enjoyed for years without loss of visual or audio fidelity.
We Convert Many Popular Formats:




















Using state-of-the-art professional digital video converters, your memories will be expertly transferred to disc, digital file, or the cloud -  ready to watch immediately on a variety of devices.
Choose Envision Video Services for Hi8 to Digital Conversion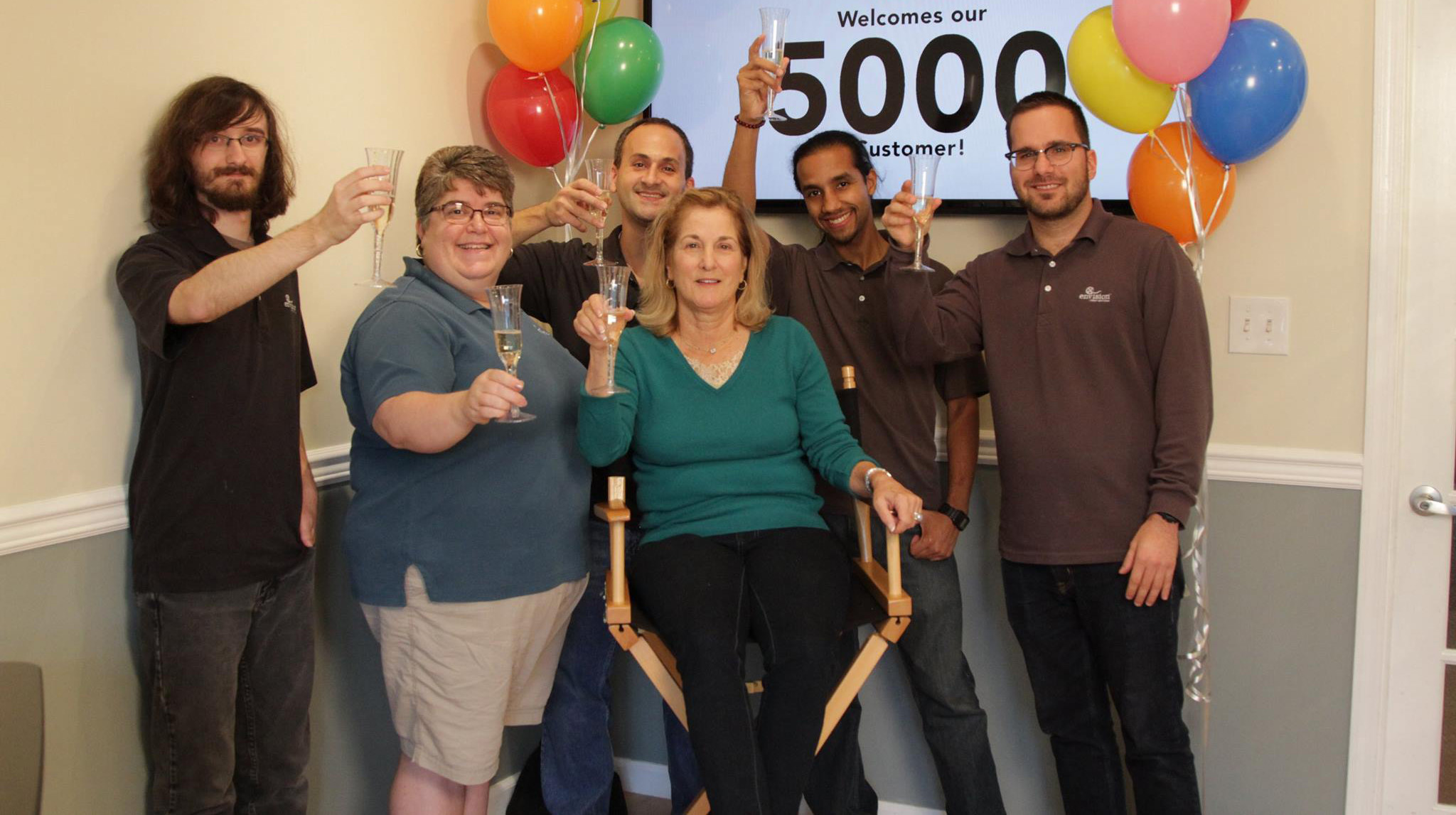 Best HI8 to Digital Conversion Service in the US
If you are looking to convert Hi8 to digital, Envision Video Services is your top choice. As a leading provider of digitization services in the United States, we have earned a reputation for delivering outstanding results and exceptional customer satisfaction. Our dedication to preserving your memories with the highest quality standards sets us apart from the competition. Join countless satisfied customers who have entrusted us with their precious memories and experience the Envision Video Services difference.
At Envision Video Services, we are passionate about preserving your memories. Trust us to convert Hi8 to digital and embark on a journey of reliving your cherished moments whenever you desire. Your memories deserve the best, and we are here to make it happen.
Get Started with Hi8 to Digital Conversion Today
Don't let your cherished memories fade away on outdated Hi8 tapes. Contact Envision Video Services today and let us help you convert Hi8 to digital and preserve them in digital format. Our expert team is ready to assist you every step of the way. Don't let your Hi8 tapes deteriorate further. Convert Hi8 to digital and start the journey of preserving your memories in digital format today.
Contact Envision Video Services for a consultation or request a quote through our user-friendly online form. Our friendly team is ready to answer your questions and guide you through the process. Trust us to convert Hi8 to digital files and breathe new life into your treasured memories.
Your memories deserve the best. Convert Hi8 to digital with Envision Video Services and ensure they last a lifetime. Contact us today!
Need more info? Jusk ask!
Frequently Asked Questions (FAQ)
How long does the Hi8 to digital conversion process take?
The turnaround time depends on the number of tapes and our current workload. However, we strive to complete most conversions within 2-3 weeks.
Can you convert Hi8 tapes with damaged or broken cases?
Yes, we can handle tapes with damaged or broken cases. Our experts will ensure that the tapes are properly secured during the conversion process.
What happens to my original Hi8 tapes after conversion?
We return your original Hi8 tapes along with the digital copies. We understand the sentimental value of these tapes and take great care to preserve them.
Are the digital files compatible with Mac and Windows computers?
Yes, we provide digital files in formats that are compatible with both Mac and Windows operating systems.
Can I request additional copies of the digital files for family members?
Absolutely! We offer the option to purchase additional copies of the digitized files, allowing you to share your memories with your loved ones.
If you have any additional questions or concerns about our process to convert Hi8 to digital, please don't hesitate to contact us. Our knowledgeable team is ready to assist you throughout the Hi8 to digital conversion process.